Strong Wall (Seismic Load Reaction Wall)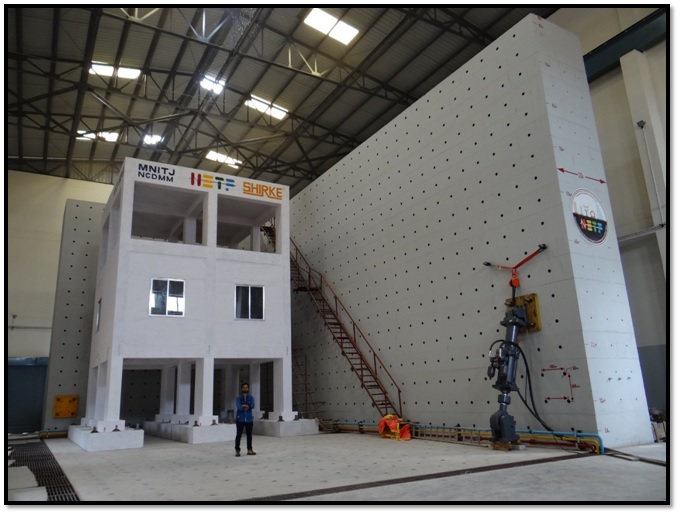 The system can apply pseudo-dynamic and quasi-static loads on the full-scale test specimen:
(a) Buildings up to three storeys (10m),
(b) Bridge piers up to 10m height,
(c) Other structures, components and assemblages.

Made of M45 Grade High Performance RCC
L-Shaped Wall with through 80mm diameter holes (With MS sleeves) at 600mm pitch
Structural floor footprint -19m x 9m
Slab Dimension - 25m x 12m
Electric overhead crane capacity - 20/5 Ton
Wall Height - 11m
Short Wall Thickness – 3m
Slab Thickness – 1m
LRB Base Isolation Testing Rig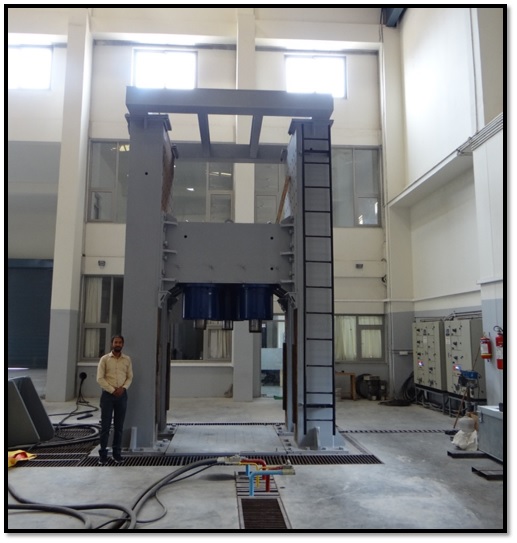 It can test Isolation devices and Bridge Bearings under biaxial loads

Vertical compression load capacity-12000 kN
Horizontal cyclic load capacity-3000 kN
Displacement Capacity- ±250mm
Servo Valve Actuators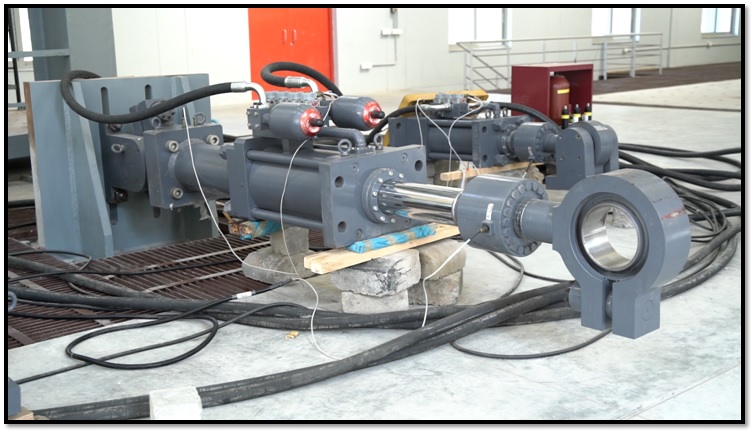 Currently NETF has 3 Servo Valve Actuators-
1. Dynamic Actuator-I
Capacity-1000kN
Stoke- ±250mm str
2. Dynamic Actuator-II
Capacity-500kN
Stoke- ±250mm str
3. Static Actuator-II
Capacity-1000kN
Stoke- 400mm str
These Actuators are powered by a 250 lpm hydraulic power supply.