Celebration of 'Sign Language Day' on September 23, 2022
MNIT Jaipur is celebrating 'Sign Language Day', as part of "Azadi ka Amrit Mahotsav", on 23rd September 2022 as per the instructions received from the Ministry of Education, Govt. of India in order to raise awareness about the importance of sign language. This year's theme is "Sign Languages Unite Us."
The Institute has planned activities like running awareness campaigns, conducting painting competition, etc. for the cause.
S. No.
Name of Activity
Date
1
Awareness Campaign in Institute premises about sign languagesand the Sign Language Day
23rd September, 2022
2
Awareness Campaign on "Sign Language Day" and its theme on social media platforms
3
Drawing/ Painting Competition for students and staff kids
Theme: Sign Languages Unite Us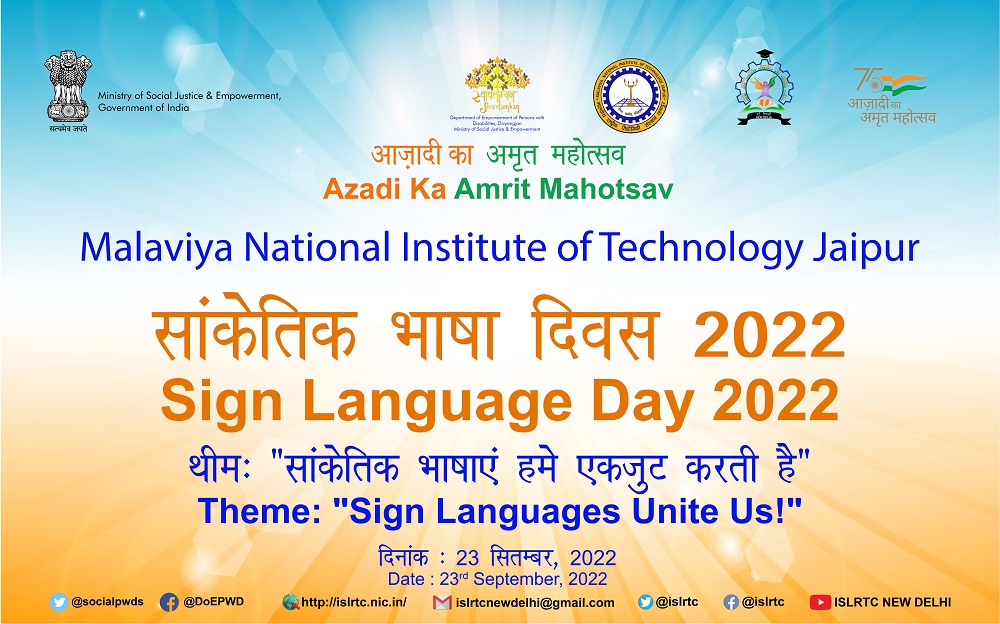 12 Reasons to Learn Sign Language
English Alphabets in Indian Sign language
Misconceptions About Indian Sign Language
Numbers in Indian Sign language
Parameters of Sign Language