Blitzschlag 2023
Date - 9th to 12th Feb 2023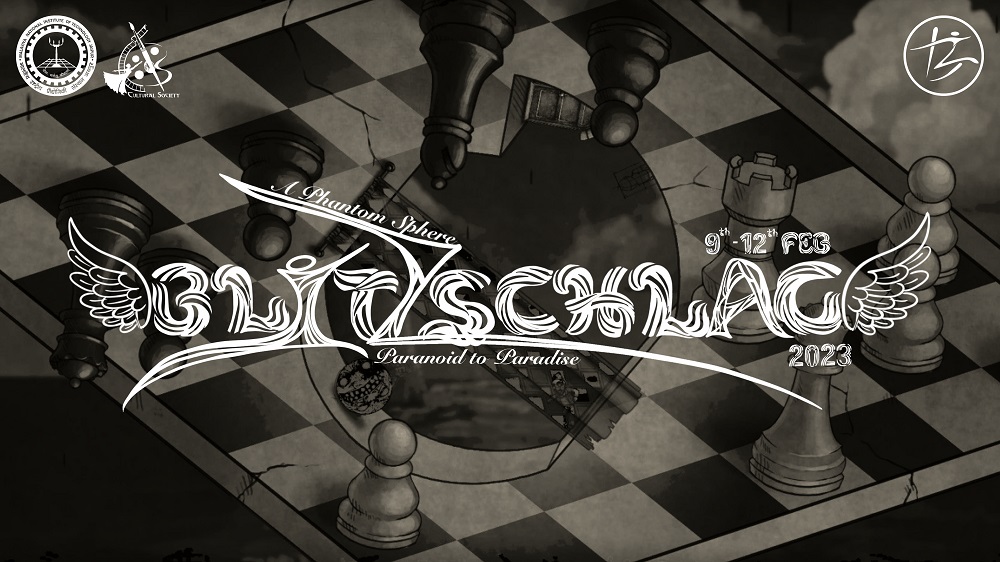 BLITZSCHLAG, "A Paranoid to Paradise", MNIT's Annual Cultural Festival launched in 2005, also widely known as 'Blitz' has a decade-long glorious history. It is synonymous throughout Rajasthan as a whole- some carnival, due to its unparalleled grandeur making it a 2nd Largest Cultural Fest of Rajasthan.
Every year, Blitzschlag brings together innumerable students from all over India, presenting an unforgettable opportunity to savour all the cultural enjoyment it can accommodate. It is a moment of immense pride for us to announce "Blitzschlag'23 from 9th Feb – 12th Feb 2023. The largest college Cultural Fest in Rajasthan, with a remarkable footfall of over 30,000, BLITZSCHLAG has a plethora of events and cultural competitions from singing to classical dance, to Nukkad Natak and emulations of Dali. This fest escalates the euphoria of the participants to its pinnacle. Topping the benchmark set by precedent years. BLITZSCHLAG keeps revamping each year, perpetually raising the standards of the event. Prominent national speakers, amazing artists who elevate cultural enthusiasm, evenings where a sense of belonging suffuses the atmosphere, we've seen it all. Flagship Events such as Panache, Ramba Samba, Blitz got Talent and Battle of Bands are lined up to spark party fever. This extravaganza has been rightly called a cultural bonanza, spreading its wings across life.
Moreover, BLITZSCHLAG infuses social awareness among the young citizens of the country, thus fulfilling its responsibility to foster society's well-being, with a persistent focus on giving back to the community which has fostered it. Blitzschlag has had successful partnerships with ONGC (Title Sponsor), VIVO, Bajaj, Hero, Honda, ALLEN, Coca Cola, Lakme, Airtel, RayBan, Saras, JSW Steel, BSNL, ICICI Bank, Zee News, Rajasthan Patrika, Dainik Bhaskar, DNA, etc. Blitz has hosted prominent stars such as KK, Armaan Malik, Ankit Tiwari, and Javed Ali in its pronites, which are a huge hit throughout the country.